Professional Window Tinting Dallas
Glass window tinting in the Dallas-Fort Worth Metroplex is our specialty!
Maria Salame
February 11, 2022.
Gabriel is a professional. His explanations were very clear, he came right away and on time, and best of all he did an excellent job. Very knowledgeable and did his work quickly and neatly. 10/10, would recommend.
LARRY Kellogg
December 24, 2021.
Knowledgeable and very customer service oriented. We're pleased with the results of their work. Will use them again on future projects.
Gods Chosen
October 29, 2021.
Gabriel was super patient and knowledgeable about each one of my window treatments. He installed the frosted, 45%, and 35% film on my Windows and I LOVE THE LOOK! Gabriel and his assistant Gill are the best. They're professional, timely, and super patient!
Sharee Lewis
October 25, 2021.
Gabriel did an awesome job! I did not have a clue of what tint would achieve my goal of being able to see out, keep interior cool or warm based on interior setting, with minimum visibility during the night. Within minutes Gabriel provides me the solution. On installation date: he was in and out in no time. I highly recommend Professional Window Tint and Gabriel for all of your tinting needs. You want be disappointed.
Doug Moye
October 20, 2021.
I built a new home and was interested in tinting 5 windows in the house to cut down on the afternoon glare. I called 4 well known companies in the Forney/Rockwall area and was impressed after speaking to Phillip. He answered all my questions and explained the scheduling and installation process. His quote beat all other companies. Gabriel showed up on time and was very professional. He answered all my questions during the installation process and help me pick out the best tint. I would highly recommend the company and will refer others. Great job. 5 Stars.
Jennifer Yettaw
September 24, 2021.
The installers were quick and kind. My windows looks great!
adib alami
September 20, 2021.
Great guys, clean and professional, quick detailed work. Highly recommended
Juan Rodriguez
September 17, 2021.
From the moment we started discussing our window tinting needs with Philip Roberts, we knew it was truly a professional company. The price, the installation and thorough clean up was exceptional. I highly recommend Dallas Professional Window Tinting to family and friends.
cora napolitan
September 12, 2021.
Very experienced. Excellent application.
Professional Window Tinting Dallas
Professional Window Tinting Dallas offers the finest quality transparent window film featuring Madico architectural window films. We'll professionally install it in your home or office, big or small – and we've been doing it over 25 years.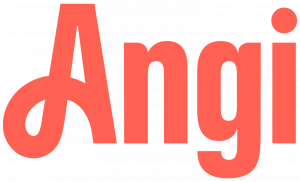 Commercial glass frosting and window frosting is one of our specialties. Increase the comfort and style of your office building, retail building, or any structure requiring local glass frosting experts.
Dallas Window Tinting Near Me
Madico architectural window films offer a wealth of benefits, depending on which type you choose. In addition, they are available in a variety of styles and hues, so you can be as bold—or as subtle—as you'd like.
Year-Round Comfort With Window Tinting
Regulate the temperature disparity from sunny to darker areas of your home—and enjoy a more comfortable living environment all year long with Madico window films
Impressive Energy Savings Thanks to GlassTinting.com
Our architectural window films keep out up to 86% of the sun's heat, dramatically lowering your air conditioning costs in the summer and heating bills in the winter.
Reduced Glare and Artificial Lighting
Improve the visibility of your TV and device screens by reducing glare, and decrease the need for artificial lighting by allowing more natural light in.
Get UV Protection
Our films block out up to 99% of damaging UV rays, protecting you and your family, as well as preventing your furnishings from fading.
Success Stories
"I love this company! Great flexibility and so many options! But best of all is the responsive customer support."
– Linda
"I've been very happy with my experience with Professional Window Tint of Dallas  and the company's support and have been recommending it to others. Thank you!"
– Olivia
"Your team and your professionalism are top notch!!!!"
– Lisa
Looking for the best Window Tinting in Dallas?
Schedule a free estimate today!
We offer only the finest films. Along with unmatched installation, we offer the best products on the market.
It looks FANTASTIC!  We are extremely happy with the outcome.   Gabriel worked with us this morning to play around with a couple of designs until we found the one we liked the most.  Great customer service, excellent workmanship and a pleasure to do business with.
– Fletcher Hamilton
President & CEO | Sevis Systems