Professional Window Tinting Dallas
Glass window tinting in the Dallas-Fort Worth Metroplex is our specialty!
Professional Window Tinting Dallas
Professional Window Tinting Dallas offers the finest quality transparent window film featuring Madico architectural window films. We'll professionally install it in your home or office, big or small – and we've been doing it over 25 years.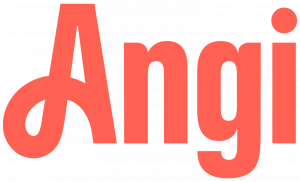 Commercial glass frosting and window frosting is one of our specialties. Increase the comfort and style of your office building, retail building, or any structure requiring local glass frosting experts.
Dallas Window Tinting Near Me
Madico architectural window films offer a wealth of benefits, depending on which type you choose. In addition, they are available in a variety of styles and hues, so you can be as bold—or as subtle—as you'd like.
Year-Round Comfort With Window Tinting
Regulate the temperature disparity from sunny to darker areas of your home—and enjoy a more comfortable living environment all year long with Madico window films
Impressive Energy Savings Thanks to GlassTinting.com
Our architectural window films keep out up to 86% of the sun's heat, dramatically lowering your air conditioning costs in the summer and heating bills in the winter.
Reduced Glare and Artificial Lighting
Improve the visibility of your TV and device screens by reducing glare, and decrease the need for artificial lighting by allowing more natural light in.
Get UV Protection
Our films block out up to 99% of damaging UV rays, protecting you and your family, as well as preventing your furnishings from fading.
Success Stories
"I love this company! Great flexibility and so many options! But best of all is the responsive customer support."
– Linda
"I've been very happy with my experience with Professional Window Tint of Dallas  and the company's support and have been recommending it to others. Thank you!"
– Olivia
"Your team and your professionalism are top notch!!!!"
– Lisa
Looking for the best Window Tinting in Dallas?
Schedule a free estimate today!
We offer only the finest films. Along with unmatched installation, we offer the best products on the market.
It looks FANTASTIC!  We are extremely happy with the outcome.   Gabriel worked with us this morning to play around with a couple of designs until we found the one we liked the most.  Great customer service, excellent workmanship and a pleasure to do business with.
– Fletcher Hamilton
President & CEO | Sevis Systems